Hiking is a great way to get outside and get exercise with your furry friend. You can bring the dog along as your company to play with. However, not every trail will be the right choice for you and your dog. Specific routes are challenging for dogs to walk on, and it can be cumbersome being there.
Here are six exceptional hikes you can do with your dog in Utah. These places are the gold standard when it comes to hiking, and you'll enjoy revisiting them over and over again with your furry friend.
1. Round Valley in Park City
The primary benefit of this hike is that you don't require a leash on your dog. You get about 40 miles of extreme hiking in the wide-open outdoors, and you don't need to keep your dog leashed up. It is also a very scenic place with a variety of terrain difficulty. You love the natural beauty along with the elevation changes. It is the perfect place to go for people looking for an extreme workout that doesn't feel boring. The other perk is that this location is not busy when compared to other popular hiking spots.
2. Mount Olympus Trail Near Salt Lake City
The Mount Olympus Trail is for the people looking for the ultimate challenge. Unfortunately, a leash will be required for your pet, but it will be such a challenge that you won't have to worry about your dog going anywhere. This is a steep climb that will wear you out and leave you struggling to breathe.
For active folks, it is a great way to see how good your level of fitness is. The person who can climb this mountain is one that is immensely fit. If you ever make it to the top, it will be one of the best views you've ever seen. The view alone is worth trying to climb this beautiful mountain.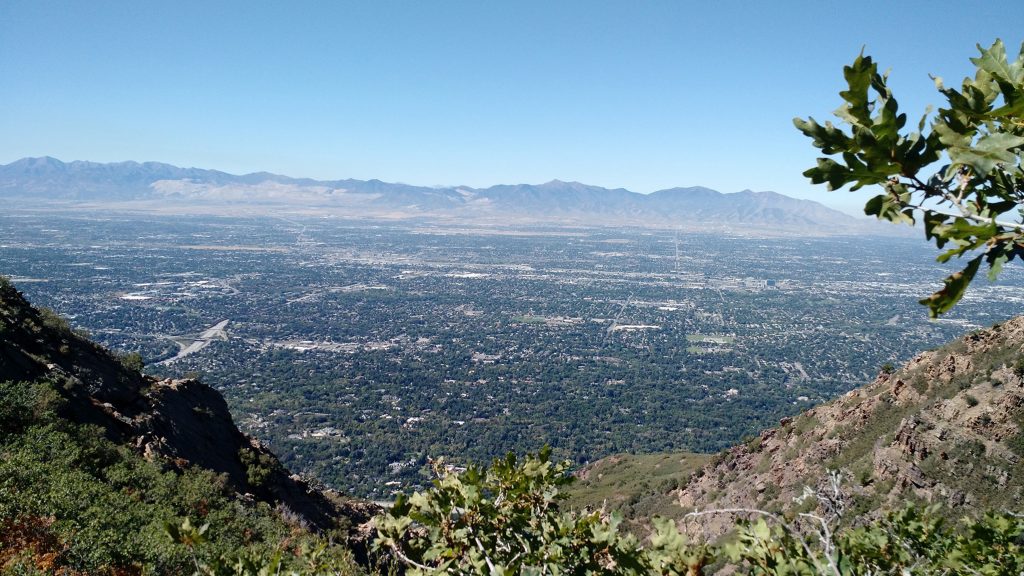 3. Killyon Canyon
This is another Canyon that requires a leash for your dog. However, it is off the beaten path and is quite scenic. The other significant benefit of this trail is that it is secluded. You won't have to worry about large crowds when you're here, and it will be a magical time to walk and enjoy the fresh air. It is about 4 miles long, and you will have a part of it near the stream. You might not want to bring your dog here if the water attracts them.
4. Horsetail Falls
For those who want to walk in the forest, this is the perfect opportunity to enjoy a beautiful 4-mile hike in the shade. You also don't have to worry about putting a leash on your dog, so you both can run around and be free. The reward is you get to witness a beautiful waterfall when you make it to the top. If you aren't fit, you might not like this hike, so it is something you have to figure out before you start.
5. Freemont River Trail
This is a trail that features stunning views of River Valley, and you might also come into contact with wild animals. However, it is recommended that you don't try to interact with these animals, and keep your dog from doing the same. The best part about this trail is that it is relatively easy to take, and you won't have to worry about being super tired after you're done. It is about 2.5 miles long, and it will give you and your dog an adequate workout with a beautiful view.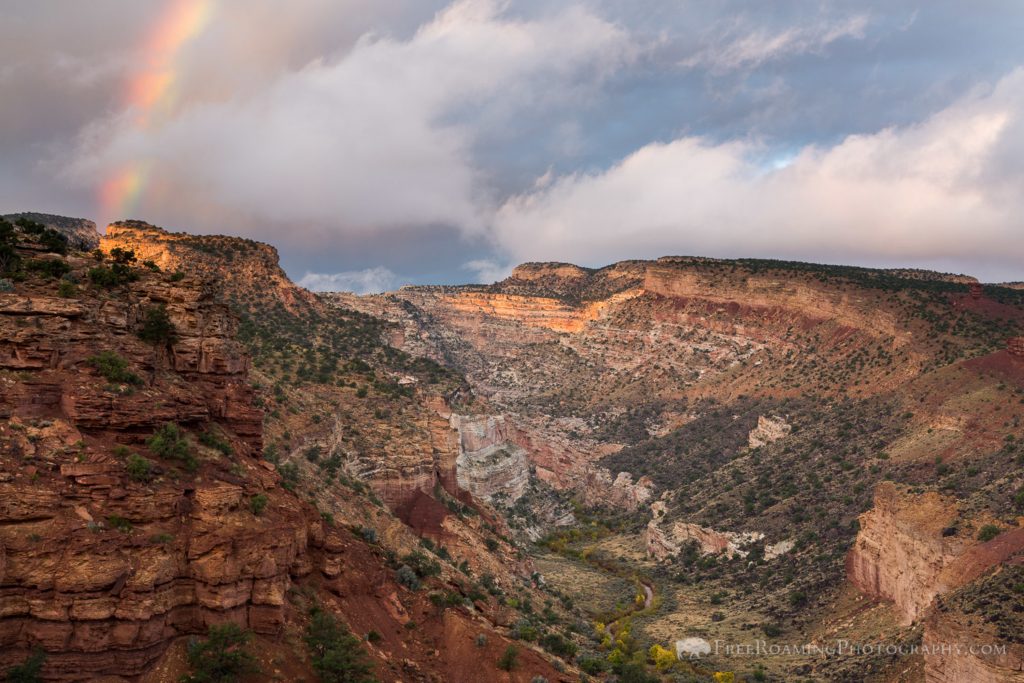 6. Horseshoe Canyon
Go on this hike if you enjoy learning about Native American history and experiencing beautiful nature near a Canyon. You will find ancient art and other beautiful sites you can enjoy your dog. Although the Canyon is only 2 miles long, you will get adequate exercise while enjoying something that most people will never get to.