Wintertime is a cherished season that offers you a lot of time to spend with family. Whether it's snowball fights in your backyard, a trip to the Utah Olympic Oval for an ice skating session or good, old ice fishing at Bear Lake, there are lots of fun, winter activities to enjoy in Salt Lake City.
Utah is home to the "Greatest Snow on Earth," and it features prominently in these seven highly recommended activities that you and your family must try this winter:
1) Enjoy Ice Skating
Channel your inner Oksana Baiul and show off your ice skating moves at the Ice Rink at the Gallivan Center, which is a family-favorite haunt for skaters, both young and old, in Salt Lake City. You can also check out the Utah Olympic Oval, which is home to a lot of memorable sporting achievements. More than 100 world speed skating records were set at the Utah Olympic Oval, and while you may not be able to break any of those, you and the rest of the family can enjoy an expansive ice rink when it is made available to the public during most evenings and Saturdays.
2) Go for a Snow Tube Ride
If you have a hard time keeping your balance on either ski or a snowboard, you'll have more fun snow tubing. The most popular spot for this activity is Soldier Hollow. Located at the Wasatch Mountain State Park, Soldier Hollow has the longest tubing lanes in the state, stretching 1,200 feet. It also has a new lift, which means you don't have to worry about lugging your tube up the hill.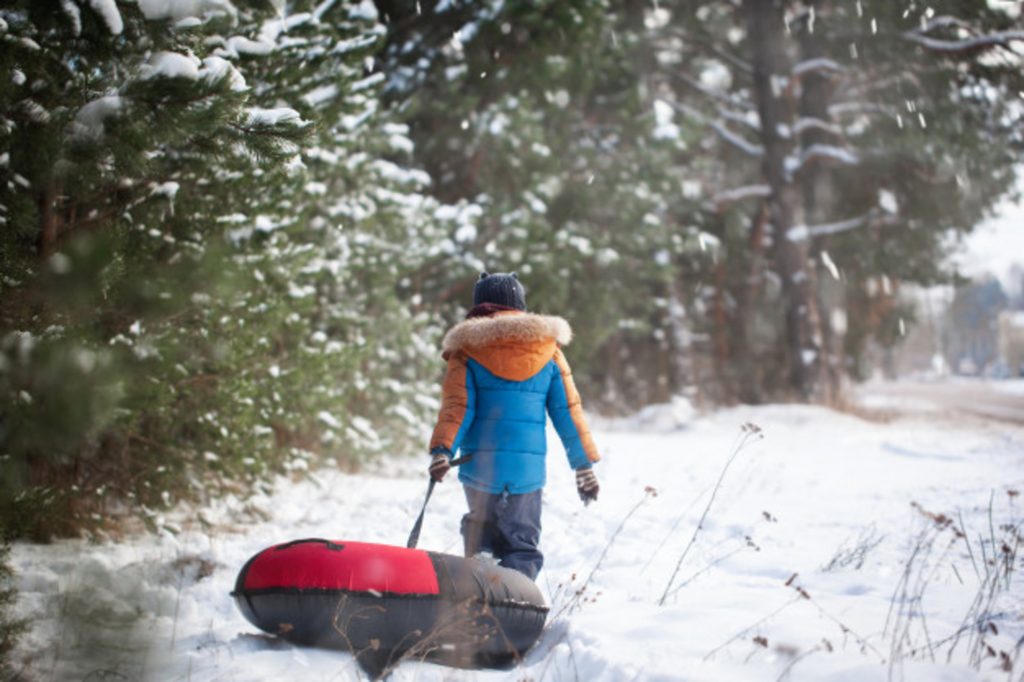 3) Marvel at the Temple Square Lights
Pay a visit to the Temple Square Lights and marvel at a wonderland filled with sparkling lights, various nativity settings from all over the world, and pleasant Christmas songs playing in the background. Each year, millions of Christmas lights are turned on immediately after Thanksgiving for people to enjoy up to New Year's Eve. Get into the holiday spirit by taking your family through a stroll across this winter wonderland.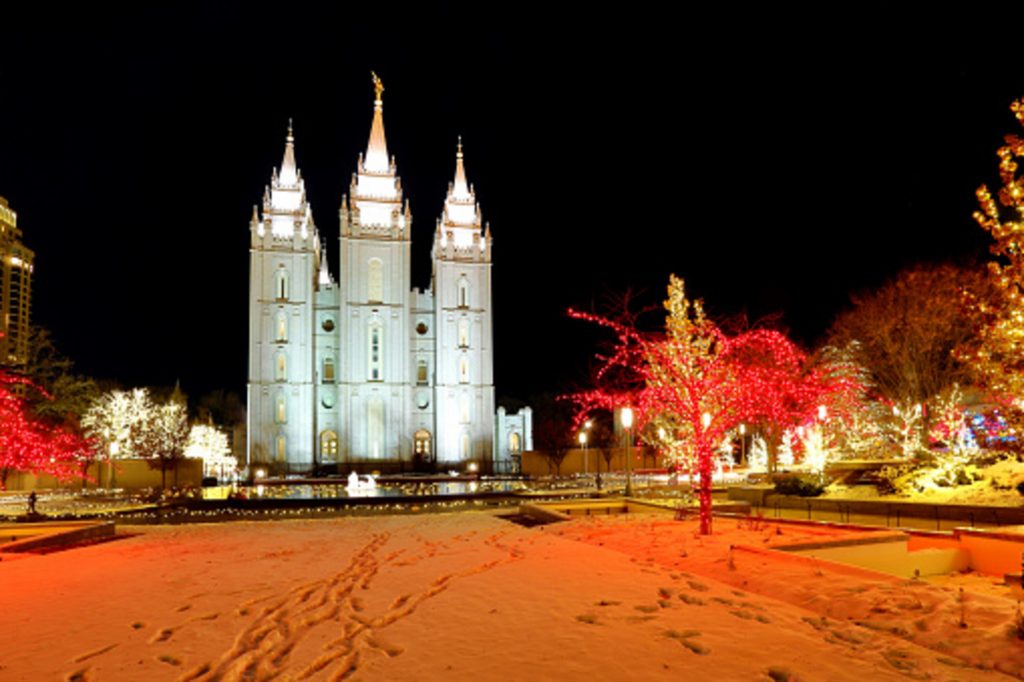 4) Go Bobsledding at Olympic Park
Do you remember those raucous Jamaicans that gained the world's respect in the 1993 movie "Cool Runnings?" You can have an identical moment and fulfill your need for speed by bobsledding at Olympic Park. This is the same track that was used for the bobsled, skeleton, and luge events during the 2002 Winter Olympics and is now open for public use. For a fee, a professional bobsledder can take up to three persons on a thrilling and unforgettable ride down the track.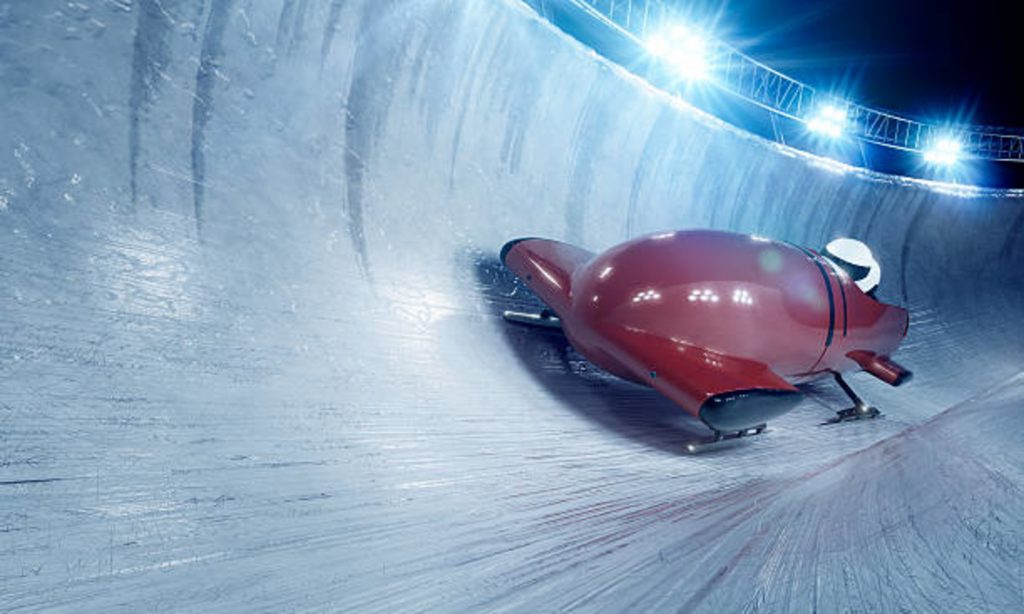 5) Have a Magical Time at the Ice Castles
If you and your kids are fans of the movie, "Frozen," then you'll have a magical time visiting the Ice Castles. Located an hour's drive from Salt Lake City, the Ice Castles in Heber Valley is one of the region's premier winter playgrounds where you can discover secret corridors, make your way down winding paths, or sit atop an icy throne. If you are looking for a unique experience for the young ones and the young at heart, Ice Castles is a place that you should check out.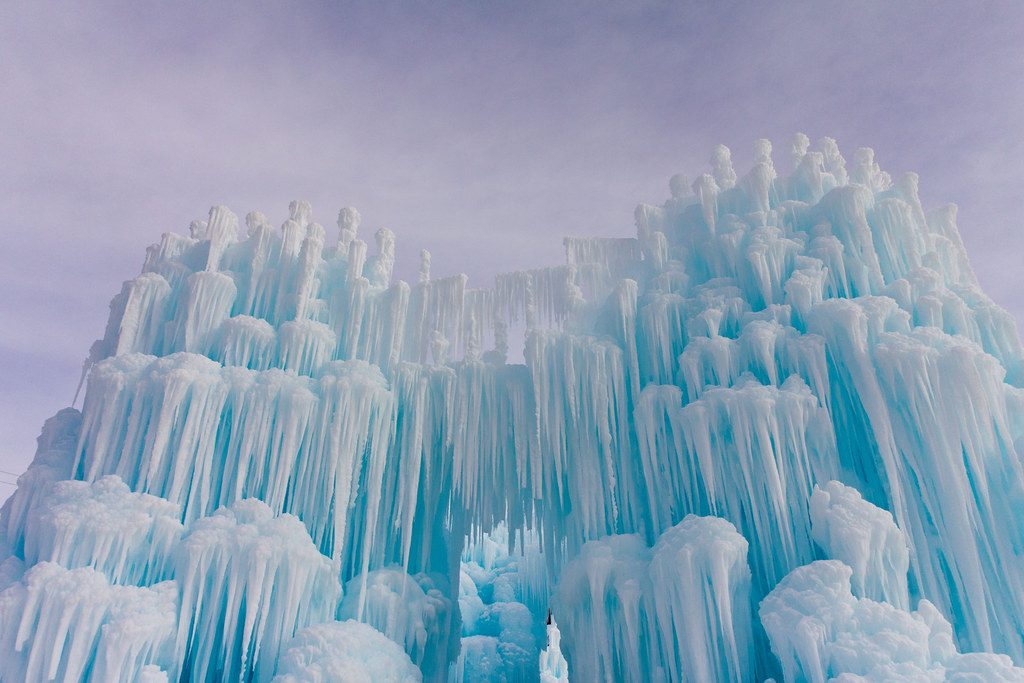 6) Enjoy a Horse-Drawn Sleigh Ride
Embrace the Christmas spirit by taking your family on a horse-drawn sleigh ride in a quaint and cozy resort. The Boulder Mountain Ranch located in Deer Valley offers sleigh rides where you and your family can just sit back, snuggle up and experience spectacular winter landscapes.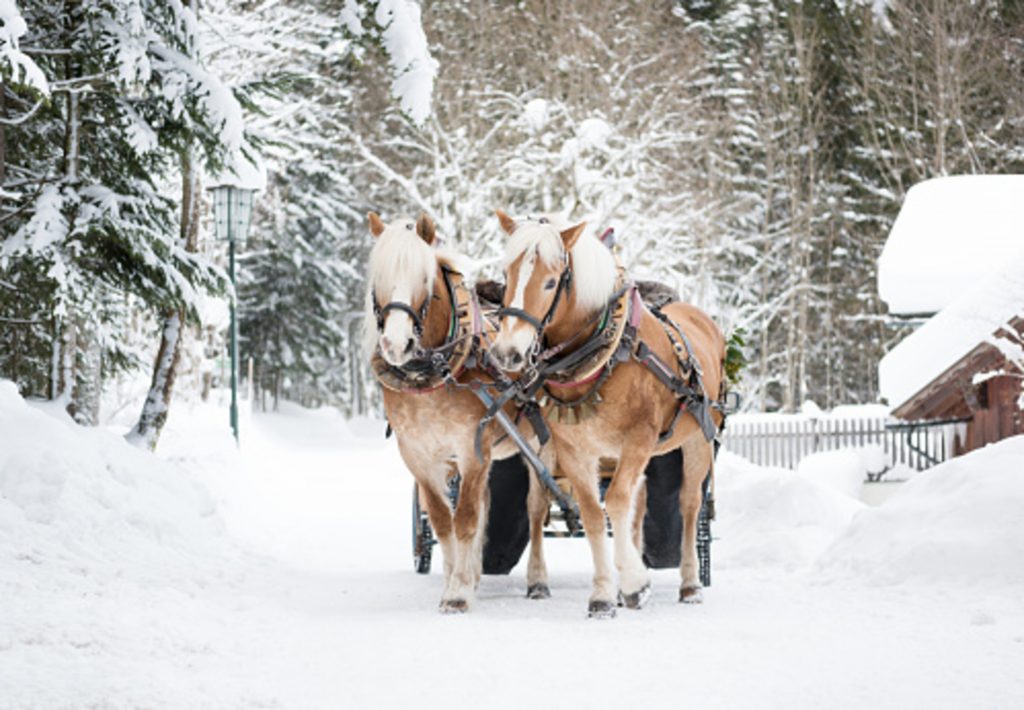 7) Go Bird Watching at the Tracy Aviary
You should visit Tracy Aviary if you want something other than the snow to enjoy. Learn something new about bird species from all across the globe in the Kennecott Wetland Experience, South American Pavilion, and the Amazon Adventure.