Utah may not get as much recognition in the business world compared to other, flashier parts of the country, but the state has been a thriving business hub over the past few years. Salt Lake City — which is also known as Silicon Slopes — is a startup hub that is one of the best places to start a business. Corporate giants like Adobe, Qualtrics, and eBay also call Salt Lake City home. Utah may not make as much noise, but there are some flourishing businesses in the state.
That being said, here is a look at the fastest growing businesses in Utah:
1) Awardco
Utah's fastest-growing company in 2020 is Awardco, which is a software firm that produces employee recognition programs for various businesses, big or small. The company has a goal of creating worker loyalty and a better employee experience and is now being used by over a million companies in more than a hundred countries. The company was established in 2015 and has been making waves ever since.

2) Podium
Podium has gone from being developed in a spare bedroom above a bike shop in Lehi to being the "ultimate messaging platform" that is used by 40,000 companies businesses from all around the globe. The company's software is geared to help streamline communication with leads, clients, and vendors. From its humble beginnings, Podium has reached incredible heights with its valuation now estimated at more than $1 billion.

3) Thread Wallets
Thread Wallets continued to be right on the money with its aesthetically pleasant and functional products. Considered to be a startup on the rise back in 2018, Thread Wallets has kept its momentum going with its line of woven products that include lanyards, lip balm holders, keychain clips, and bags.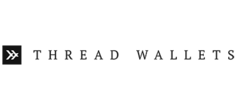 4) Inside Real Estate
Inside Real Estate is an independently-owned real estate software company that has partnered with more than 200,000 agents, teams, and brokerages. Considered one of the biggest tech providers in the real estate industry, Inside Real Estate has launched platform solutions for several renowned real estate brands in the United States and Canada, including Weichert Realtors and Royal Lepage, which is the largest real estate firm in Canada with a workforce of more than 18,000 agents.

5) Motivosity
Motivosity is a modern employee engagement platform that helps raise the workforce's morale and builds company culture. Founded in 2013 by Scott Johnson, Motivosity has transformed itself into an industry giant that is driving amazing results for companies all over the world with its four products, which are Connect, Recognize, Lead and Listen. Its extensive client list includes the likes of DuPont, Western Governors University, and Cotopaxi.

6) Blue Raven Solar
Considered to be one of the fastest rising solar companies in the entire United States, Blue Raven Solar has made huge strides in the last six years, going from a three-member team to becoming a highly acclaimed firm that employs 1,300 people. Based in American Fork, the firm's goal is to provide homeowners all across the country access to easy and affordable solar technology to help them save on utility costs.

7) Simple Nexus
SimpleNexus is a company that developed a digital mortgage platform that would help loan officers, borrowers, real estate agents, and settlement agents simplify the mortgage process. Established in 2014, the Lehi-based firm experienced massive revenue growth of 834% from 2016 to 2019. It has also bumped up its staff to 120 people who serve over 27,000 loan originators, 123,000 agents, and almost three million borrowers.